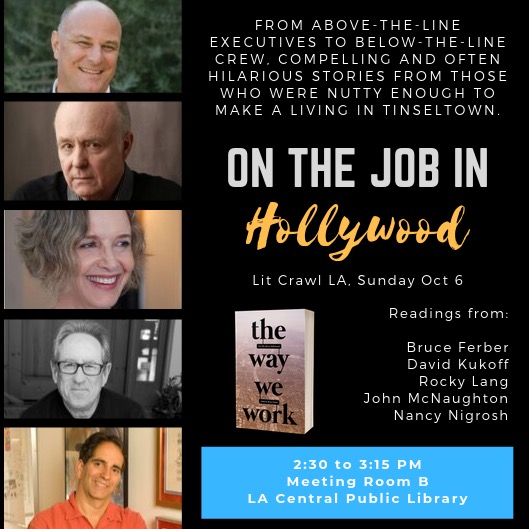 I'm excited to be participating in the 6th Annual Lit Crawl L.A., a community partner of The Los Angeles Review of Books and the CicLAvia-Heart of LA annual all day event on October 6, 2019. I'll be joining TV showrunner and author Bruce Ferber at the LA Central Public Library, meeting room B from 2:30 to 3:15 pm. We will be reading our essays from Bruce's anthology, "The Way We Work: On The Job In Hollywood", a collection of insightful stories from a diverse group of working professionals who span the Hollywood ecosystem.

My essay, "Master Class On Mulberry Street" looks at how I landed my first job in the film business as the New York location script supervisor for Martin Scorsese's seminal classic, "Mean Streets" while still a student at NYU's Tisch School of the Arts. Little did I suspect this small independent film would win the Palm D'Or at the Cannes Film Festival, or be selected years later for preservation by the National Film Registry for the Library of Congress, or that the experience ultimately took me to Hollywood, where, unlikely as it seemed at the time, I would find my calling as a literary agent.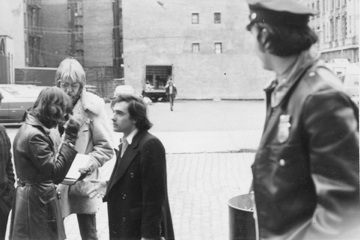 On the set of Mean Streets
Here's an audio clip of another recent reading I did from for Dynasty Typewriter's Improv presentation of "On The Job In Hollywood" at Jenji Kohan's historic Hayworth Theatre.
If you're interested in reading more, On The Job In Hollywood is available to purchase on Amazon.