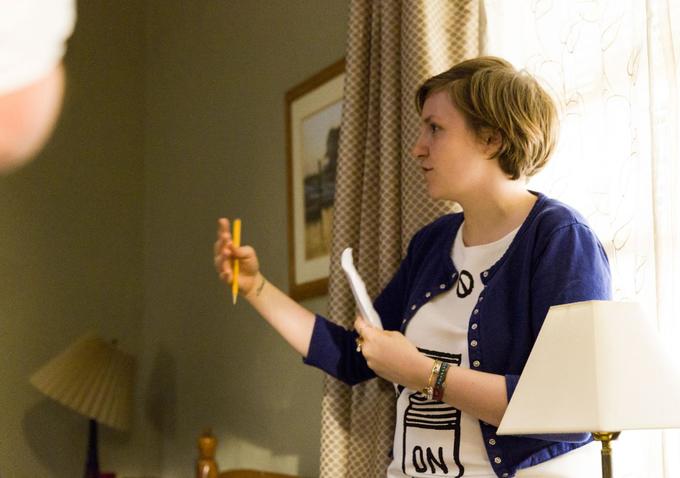 Memo to Women Screenwriters: Man Up!
Why do so few scripts written by women receive high ratings on The Black List? This is mainly a problem for feature scripts, but highlighted television pilots also project a dim ratio.
As a service, The Black List has consistently been ahead of the curve but presently, it's right in sync with 2013's bleaker-than-usual, dismal "celluloid ceiling" report. Is the shrinking percentage of women screenwriters now seen as just business as usual, a reflection of our societal malaise? Or are women screenwriters actually doing something to fuel the inequity?
I doubt an old school research tool like listing all writers by their first initial would change the numbers much. It's the genre-skirting "logline" that gives the women away, demonstrating what separates the girls from the boys. These self-congratulatory summaries border on dimorphism which, in the animal kingdom, distinguishes between male and female appearance.
An illuminated "premise," on the other hand, has to work to gain advocacy with lasered, clear-cut genre as its engine. Agents prefer the term "premise." A solid premise indicates something durable that actually has a shot at getting across the Hollywood player minefield, while a weak one won't make it through the many hoops it takes to get all the way to the bank.
The Bechdel Test launched 1,000 righteous infographics illustrating the tried-and-true — and sometimes false — business model of male-centric "programmers," clearly labeling blame on male decision-makers. What if those charts and graphs were interpreted another way? What if they were seen simply as stats for a losing team? If that were so, why wouldn't that team re-think its overall strategy? Instead of a self-pitying document, why not make the annual Celluloid Ceiling report an occasion for a call to arms?
Instead, women marginalize and dig themselves further into girly ghettos like the well-intentioned Athena Film Festival. Read their selected "winning" script loglines and weep.
However, maybe all isn't lost. Some women have accumulated serious cred and it'll be fun to see what they do with it. But what they need in order to push ahead are scripts.
In 2014, Annapurna Pictures founder Megan Ellison became the first woman, and only the fourth person in history, to receive two Best Picture nominations in a single year, for "Her" and "American Hustle," whose star Jennifer Lawrence has so far totally escaped the second sex box. "White House Down" writer Laeta Kalogridis enjoys a robust career flexing her ability to wield Ocham's razor, as does Kathryn Bigelow. But this is not a long list of serious women players.
Women are finding easier footing in TV. "Orange Is the New Black" and "Weeds" creator Jenji Kohan loves a good crime while "Grey's Anatomy" exec Shonda Rhimes kicks silk-sheet-covered ass. In Ann Biderman's neo-noir, LA-set "Ray Donovan," women are just as strong and complexly weak as the men. There are also those who're impressively talented enough to invest in, and redefine, the traditionally safe real estate of "womantic" comedy, from Tina Fey and Mindy Kalling to the baddest "it girl" of them all, Lena Dunham.
Are women writers afraid of being "typed"? The fear of being typed based on looks is a reasonable concern that women are all too familiar with, but fuzzy genre identification or outright genre-switching is a recipe for failure, since professional identity isn't a shape-shifting guessing game. This is well-known in television, where writers and producers are deliberately in sync, while studios are unanimously clear about the primacy, and necessity, of genre, which their infrastructures need in order to thrive. Audiences show up for male and/or female superstars who earn accordingly. Ironically, screenwriter Paul Schrader's observation that "a screenplay isn't a work of art. It's an invitation to other artists to collaborate" fits the television model better than it does for feature films, which have long been his wheelhouse.
Even the women on studio greenlight committees exploit the gender parity for their own gain, so the ball is ultimately in the writers' court. If there were more plentiful scripts written by women with clearly identified genre skills, the gender factor could disappear, as it does with novels, journalism, music, photography or any other creative discipline. The formula for what works is really about the writer's ability to compete. As in any thriller, when the protagonist's existence is threatened, the only chance to survive is to use killer instinct. Rip a page from the "Veronica Mars" playbook, hold the door open for yourself and don't let the ceiling hit you on the way in.